Project, idea: Dr. Dmitriy Vatolin
Preparation, text: Nikolai Trunichkin
We obtained very interesting results while we were developing the filters :) These results turned out to be quite interesting so we decided to publish them. They were called: "Crazy gallery". Of course, we will explain what the filter does and what is wrong with its algorithm, because sometimes it is almost impossible to do even for professional. So let's go ...

Look at the first picture, the merry-go-round spinned very fast and Bitrate control algorithms cope with a task well.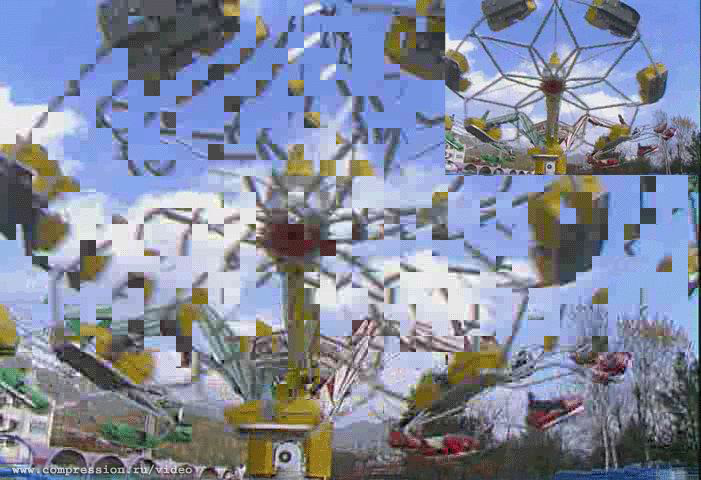 "Roundabout"
Algorithm BitRate control



Look at this masterpiece! A picture named "Abstract painter palette" is a result of author's laborious work. This picture owes its appearance to a motion compensation error.

"Palette abstract painter"
Error in motion compensation


We also have some exclusive samples :) The guest from other planets allowed to photograph them, but asked not to reveal their origin.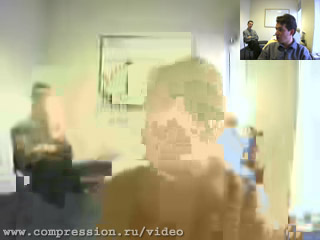 "Alien in town!!!"
Error in brightness quantization.


A unique experiment was conducted which allowed us to see a man's aura. It is a unique filter ... You can also see ghosts with it :)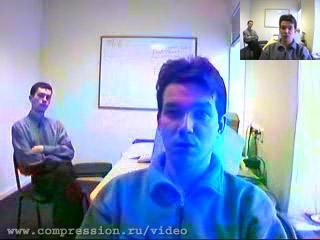 "Our program may show aura!"
Error accumulation in moving regions


This fragment was taken from the susi.avi sequence. We all know that Susi didn't drink but our alcohol detector program shows the opposite.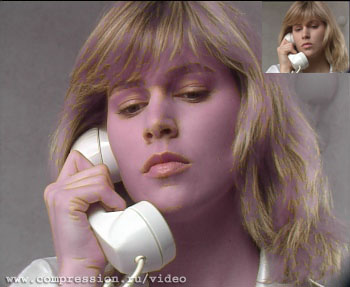 "Detector alcohol"
Denoising result


The next filter could be used by the police because your face won't be recognized even by your mama :)

"Operational photography"
Frame Rate Conversation.


When we get a new result, we will show it to you.
| | |
| --- | --- |
| E-mail: | |
---
Another resources
---
Video resources:
3D and stereo video
Projects on 3D and stereo video processing and analysis
MSU Video Quality Measurement tools
Programs with different objective and subjective video quality metrics implementation
Codecs comparisons
Objective and subjective quality evaluation
tests for video and image codecs


9-th MPEG4-AVC/H.264 Comparison

Public MSU video filters
Here are available VirtualDub and AviSynth filters. For a given type of digital video filtration we typically develop a family of different algorithms and implementations. Generally there are also versions optimized for PC and hardware implementations (ASIC/FPGA/DSP). These optimized versions can be licensed to companies. Please contact us for details via video(at)graphics.cs.msu_ru.
Filters for companies
We are working with Intel, Samsung, RealNetworks and other companies on adapting our filters other video processing algorithms for specific video streams, applications and hardware like TV-sets, graphics cards, etc. Some of such projects are non-exclusive. Also we have internal researches. Please let us know via video(at)graphics.cs.msu_ru if you are interested in acquiring a license for such filters or making a custom R&D project on video processing, compression, computer vision.

Semiautomatic Objects Segmentation
Deblurring filter
Video Content Search

Video codecs projects
Different research and development
projects on video codecs
Other
Other information
Last updated: 12-May-2022
---
Server size: 8069 files, 1215Mb (Server statistics)
Project updated by
Server Team and MSU Video Group
Project sponsored by YUVsoft Corp.
Project supported by MSU Graphics & Media Lab